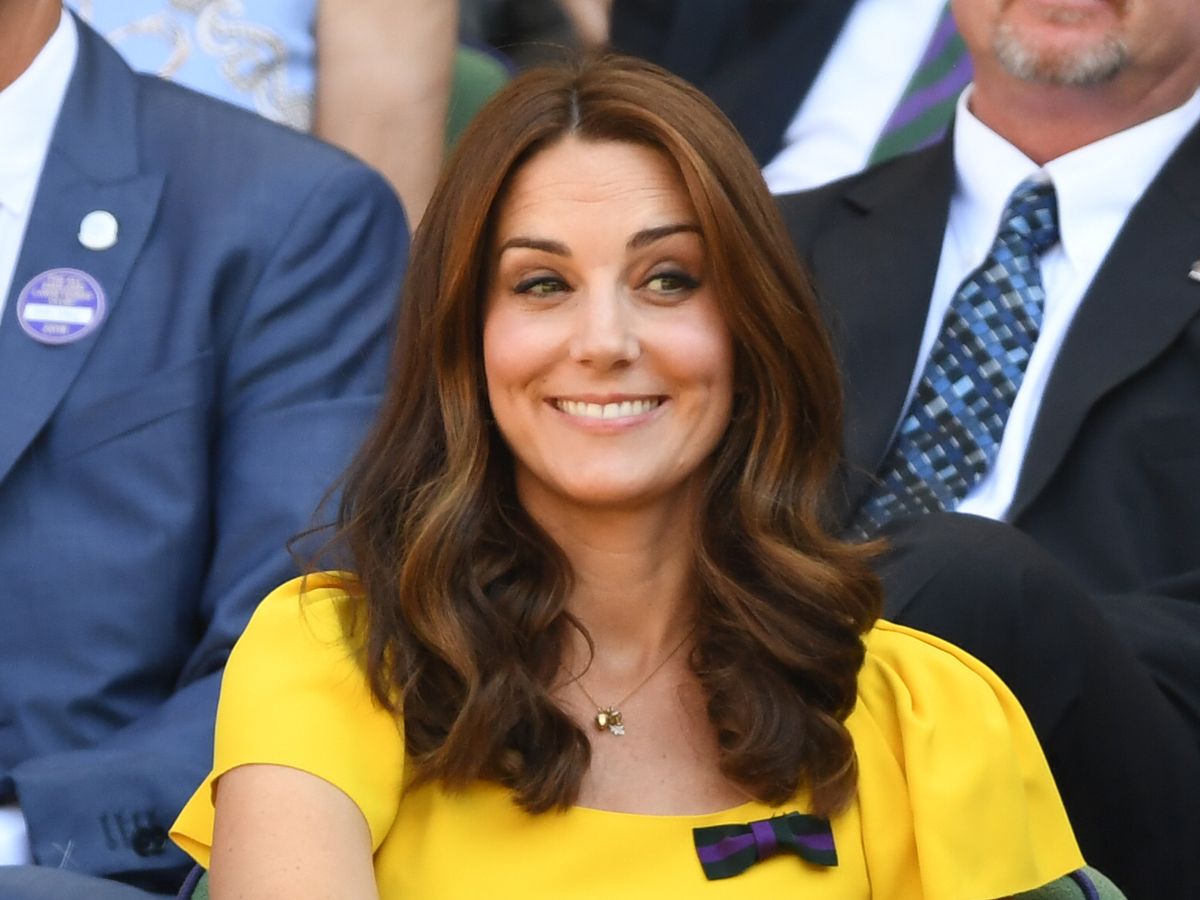 Historically, Kate Middleton has managed to walk the fine line between being trendy and chic while still being quite proper and ladylike. It's impressive that she keeps managing to find the balance, but what else would you expect from the future Queen of England?
However, Kate loves to rock a killer outfit wherever she goes, and after nearly a decade and a half of public life, she's accidentally caused more than a few sartorial scandals with her appearance. What were Kate's most outrageous outfits, and what made them so royally scandalous? Keep reading to find out!
Giving the soldiers a show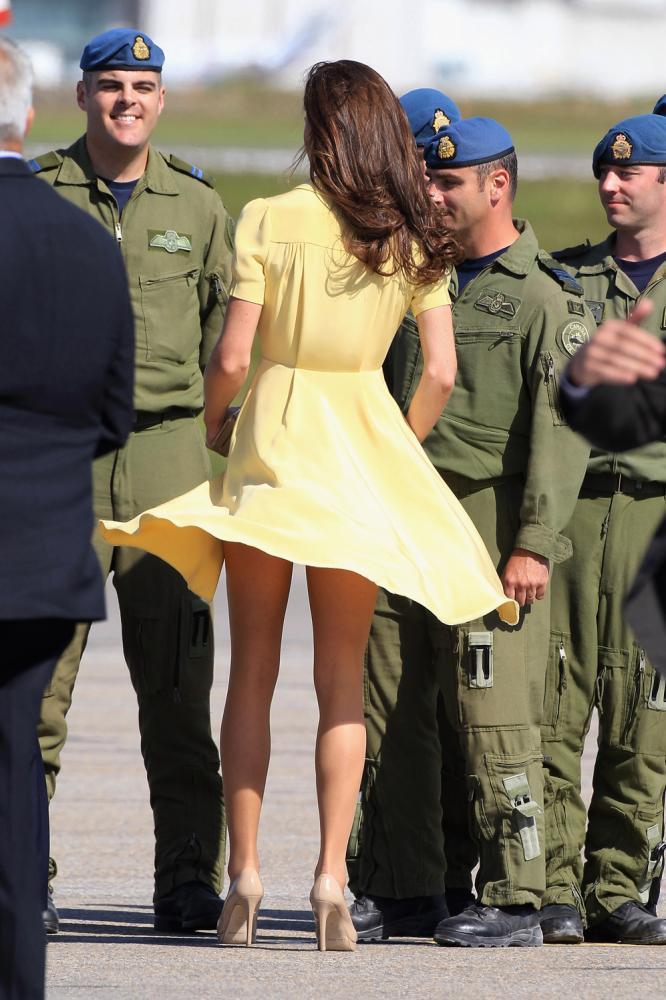 This image comes from Kate Middleton's first royal tour, and she was visiting Australia. Ironically, she ended up having a little problem "down under" when her unweighted hem lifted up with the wind. Just like that, the future Queen of England was doing an impression of Marilyn Monroe, and this would happen again when she least expected it!
Great hair, don't care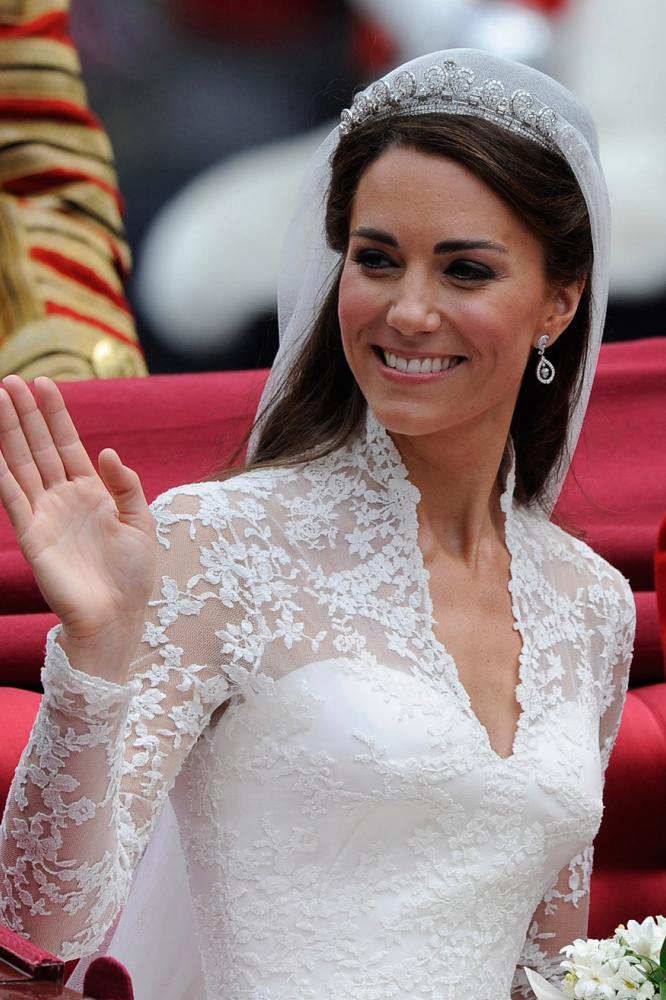 If you're thinking there's nothing scandalous about Kate's wedding day hair, you're absolutely right: it looks amazing. Nonetheless, there was a behind the scenes scandal when the Royal Family allegedly wanted her to wear her hair up. She insisted on wearing it down, bucking the family's wishes and creating an instantly iconic look!
The dress that destroyed a company?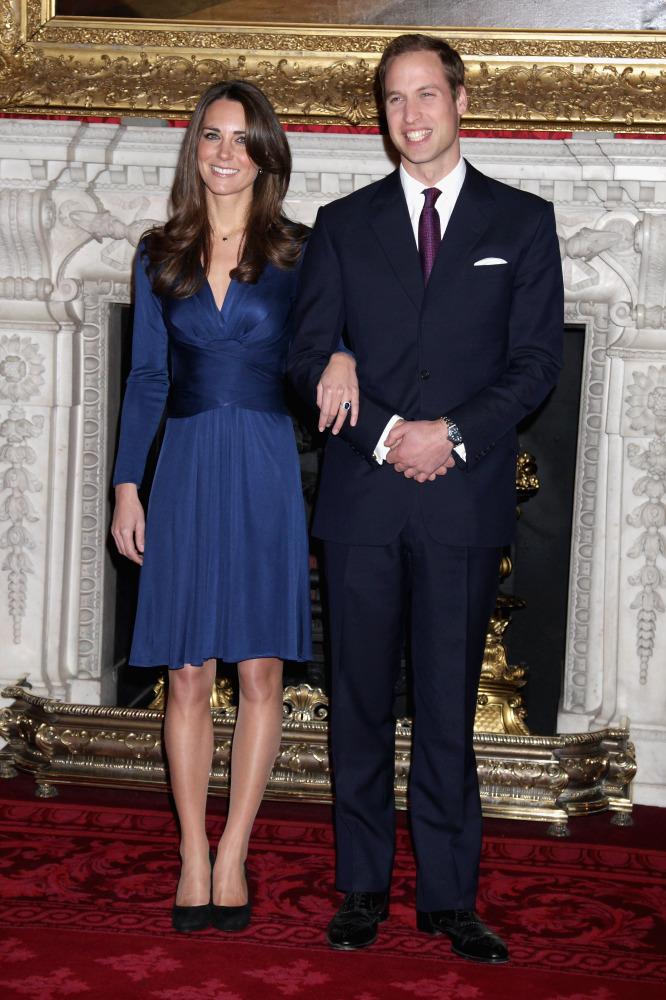 This blue number is Kate's engagement dress, and it proved to be a smash hit with the public. And that's what caused the scandal…the dress caused so much demand that designer Daniella Helayel couldn't keep up with it, and that brand was eventually sold and later shut down. To this day, people blame "the Kate effect" for shutting down a promising design business.
RELATED: Kate Middleton Taking Her Feud With Meghan Markle To The Next Level?
Giving William a royal show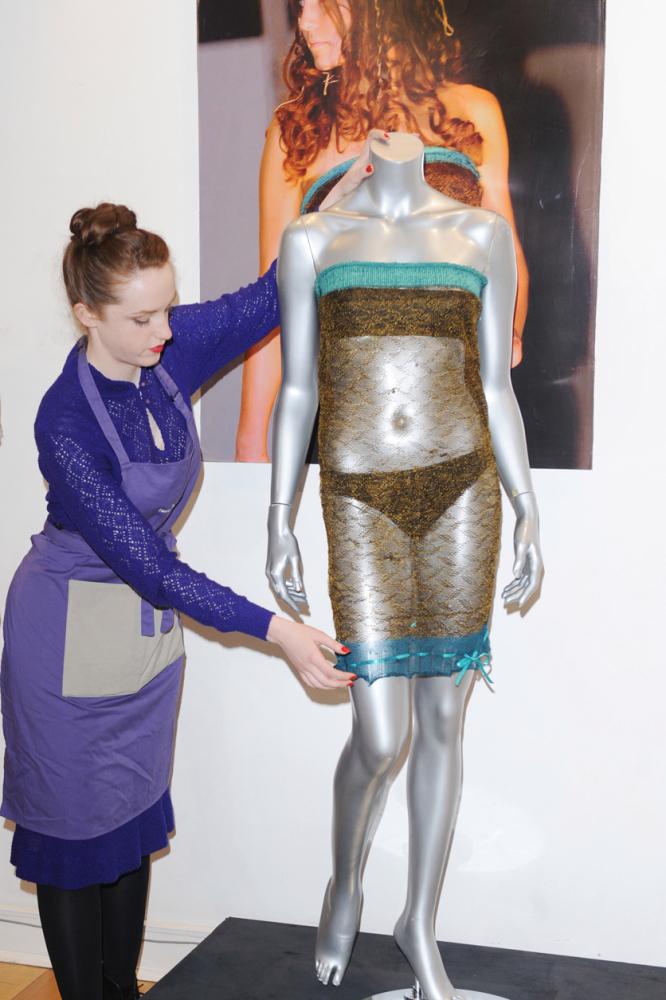 Back when Kate was in college, she appeared in a charity fashion show wearing (gasp!) a see-through dress. Prince William was in the audience that day, and many still joke that this dress was how Kate managed to win the affections of the future King of England.
The mystery dress that drove the internet crazy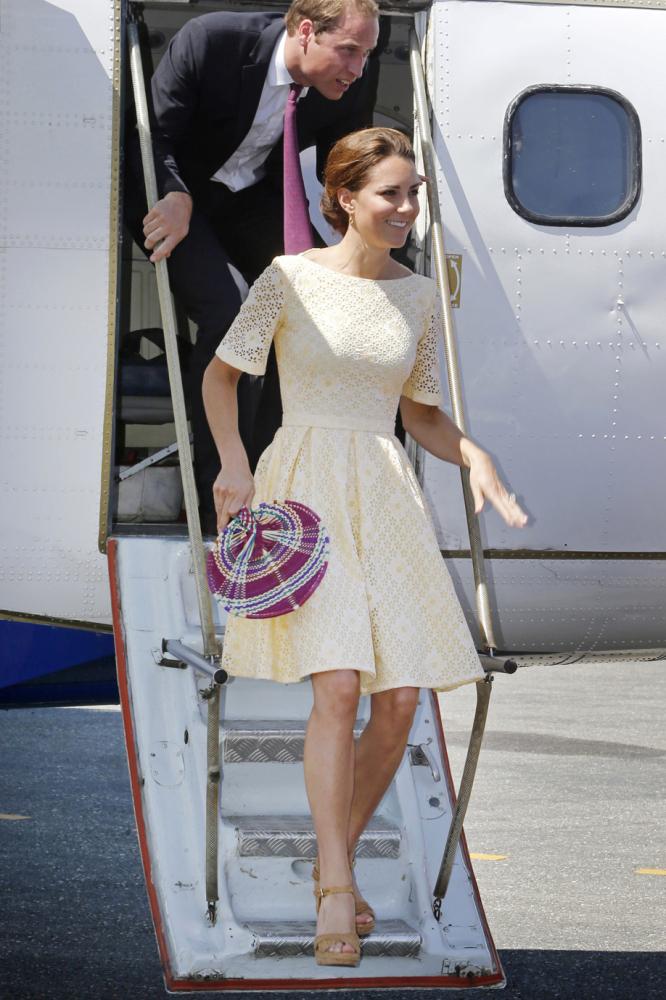 Because Kate Middleton is such a fashion icon, any dress that she wears becomes highly sought-after by her fans. However, those fans were puzzled when she wore this particular dress to the Solomon Islands because nobody could figure out who the designer is. To this day, the going theory is that she simply had it custom-made.
A real "wedge issue" with her family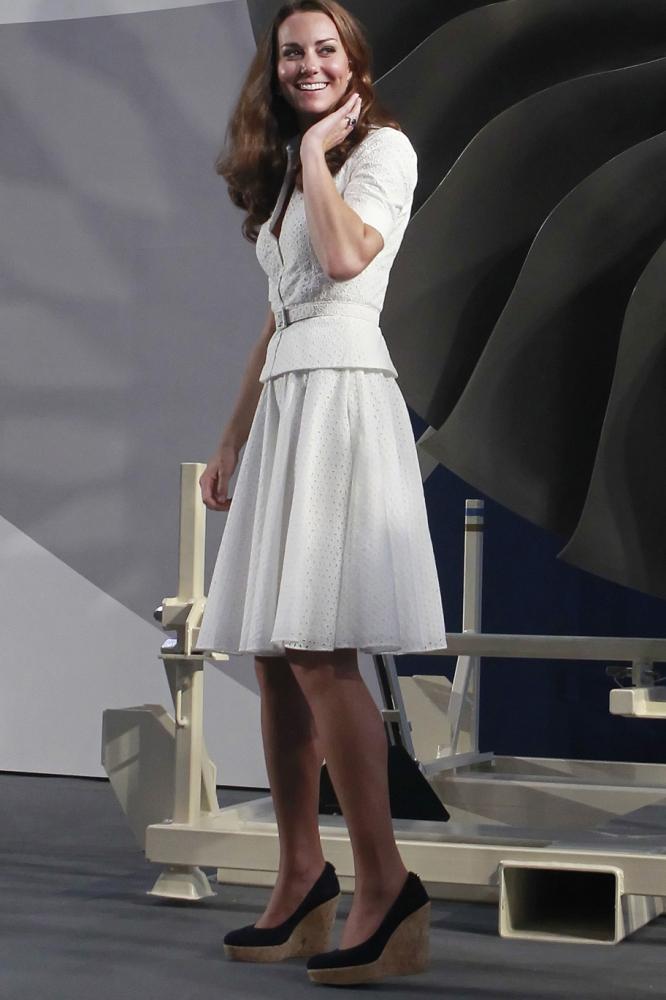 She never made any public announcements about it, but there were persistent rumors that the late Queen Elizabeth hated wedge shoes, which is why most women in the royal family never wore them around her. This wasn't enough to stop Kate from rocking wedges multiple times, probably because she knows how good she looks in them!
Baffling at the BAFTAs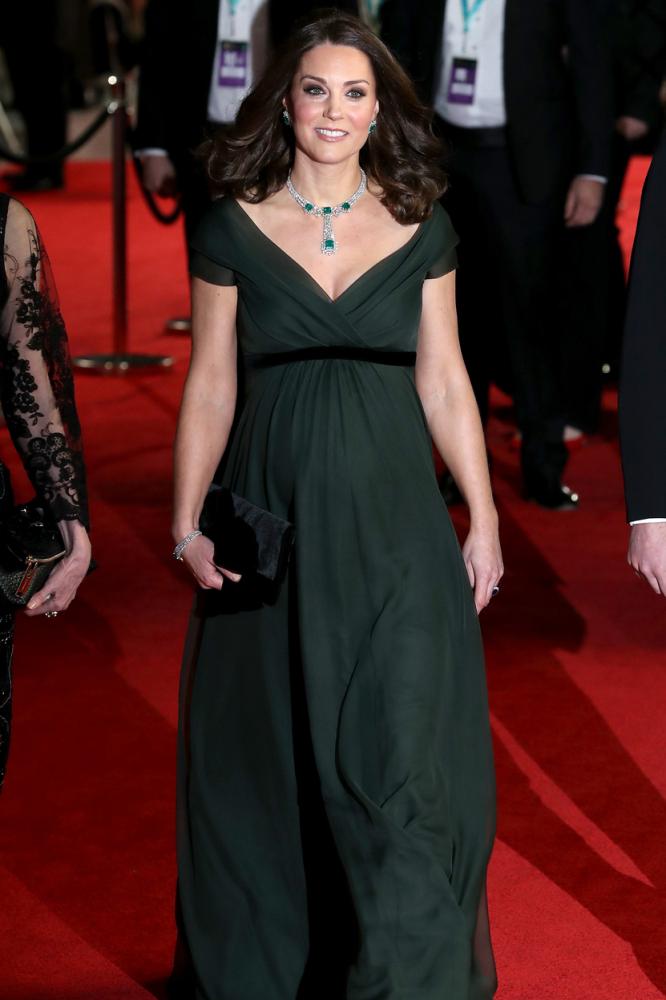 Kate looks great in this green dress, and green has become something of a signature color for her. However, her choice to wear green to the 2018 BAFTAs caused a stir because other prominent women were wearing black to support the Time's Up movement. The most likely reason Kate didn't wear black was that royals aren't supposed to support political movements, but her choice of dress color still upset many fans.
RELATED: Was The Future Queen Of England Brutally Bullied As A Child?
Kate has disco fever?!?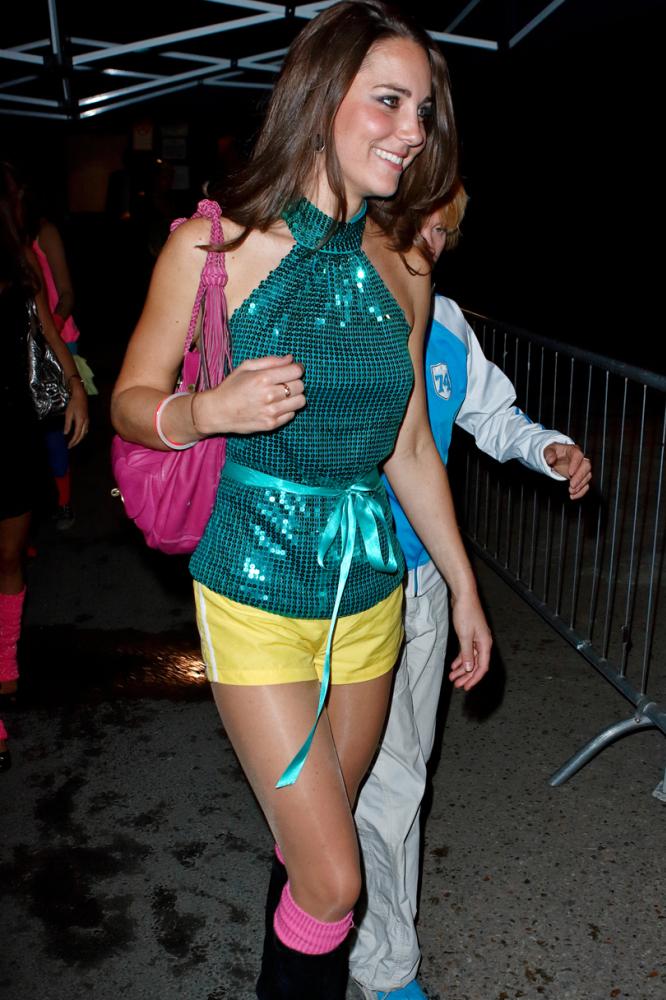 Kate's fashion was very different before she married into the Royal Family, and she often wore a lot less clothing back then. For example, this leggy, disco-themed look is right out of the '70s and '80s, and it's easy to imagine a young Kate traveling back in time and partying with a young Princess Diana in this same outfit!
Kate fears no dress codes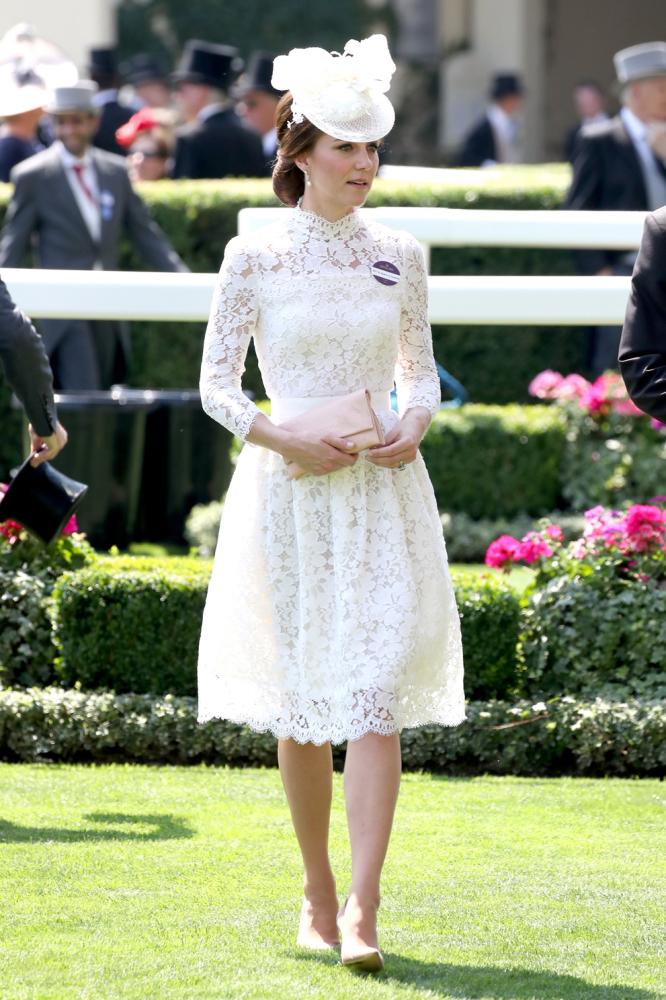 An unfortunate part of royal life is that one is constantly navigating many explicit dress codes and many more unspoken dress codes. For example, Kate looked radiant in this lacy Alexander McQueen dress at the 2017 Royal Ascot, but many thought that it was too short and too see-through to be appropriate.
Lady in red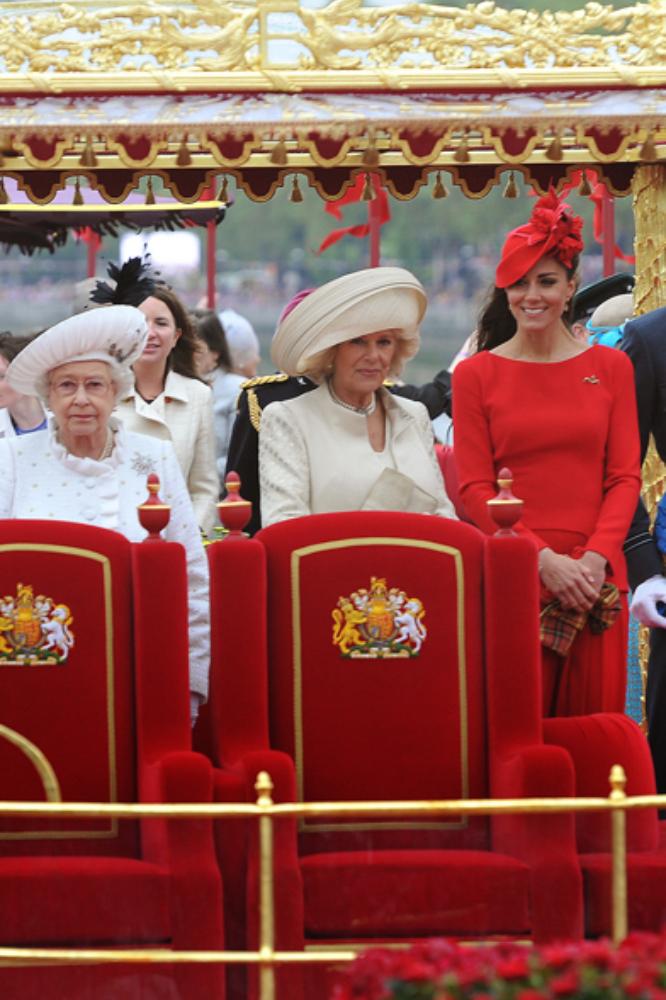 Remember those unspoken dress codes we were talking about? Here, we see an image from Queen Elizabeth's Diamond Jubilee Pageant. Most of the royals showed up wearing muted colors, so when Kate showed up in a dazzling red dress, some accused her of trying to steal the spotlight from the Queen.
The gloves that launched a thousand complaints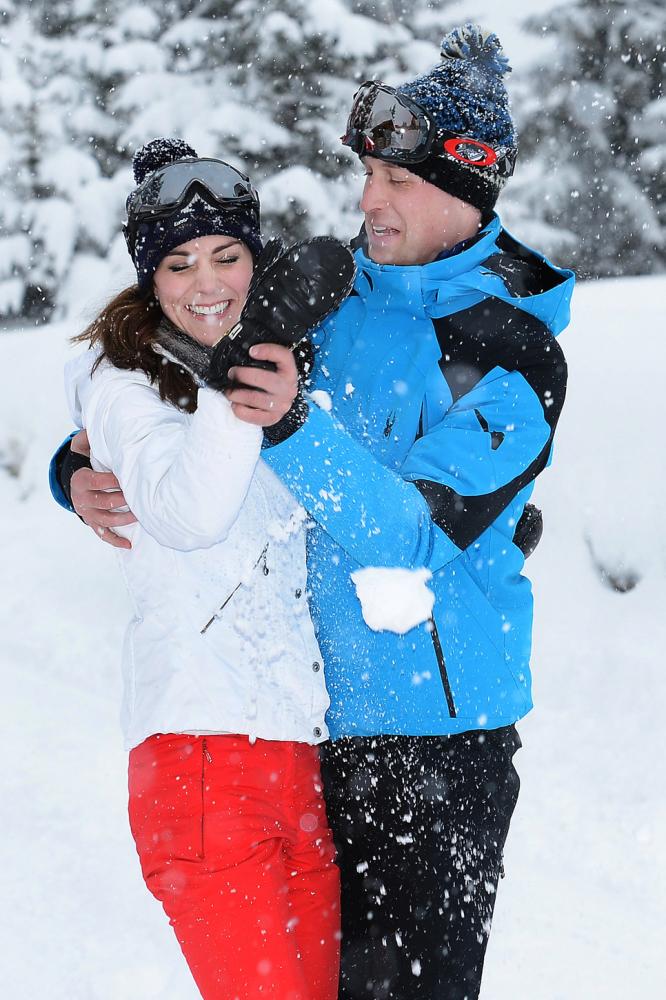 Even if you're not fond of William and Kate, you have to admit this 2016 picture of the two having a snowball fight is absolutely adorable. Not everyone was charmed, though: since Kate is wearing gloves lined with fur, this picture angered animal rights activists all around the world.
RELATED: 6 Times When Kate Middleton's Parenting Choices Bucked Royal Tradition
A royal resume with some real "polish"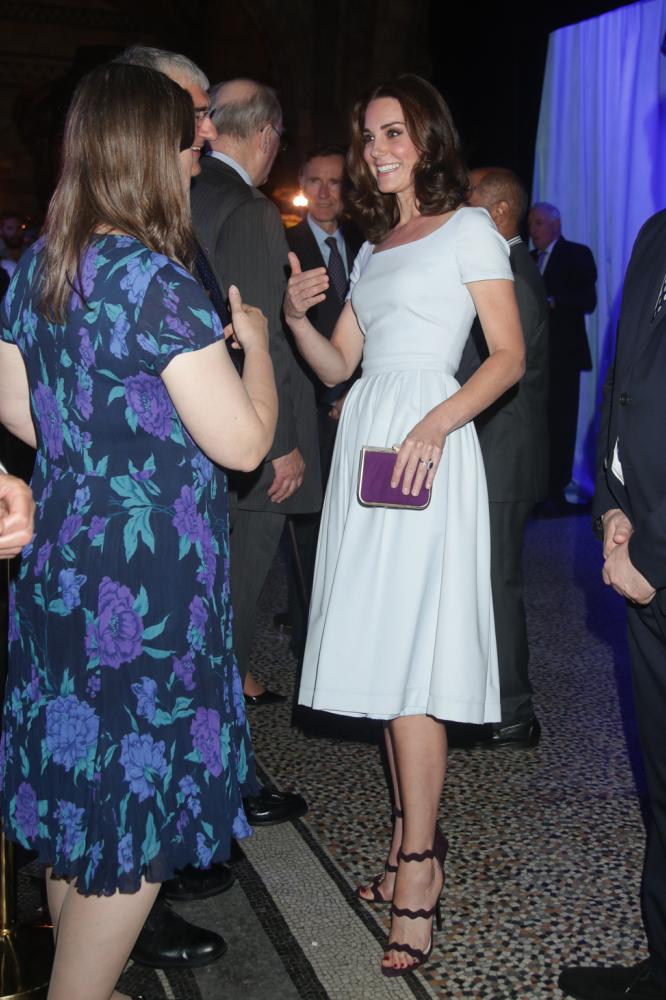 At first glance, nothing seems too scandalous about this photo…unless, of course, you know about those pesky unspoken royal protocols. Most royal women stick with nail polish in deference to the preferences of the late Queen Elizabeth. Even when the Queen was alive, though, Kate wasn't afraid to rock darker polish to various soirees, and she caused a minor stir each time.
Foxy lady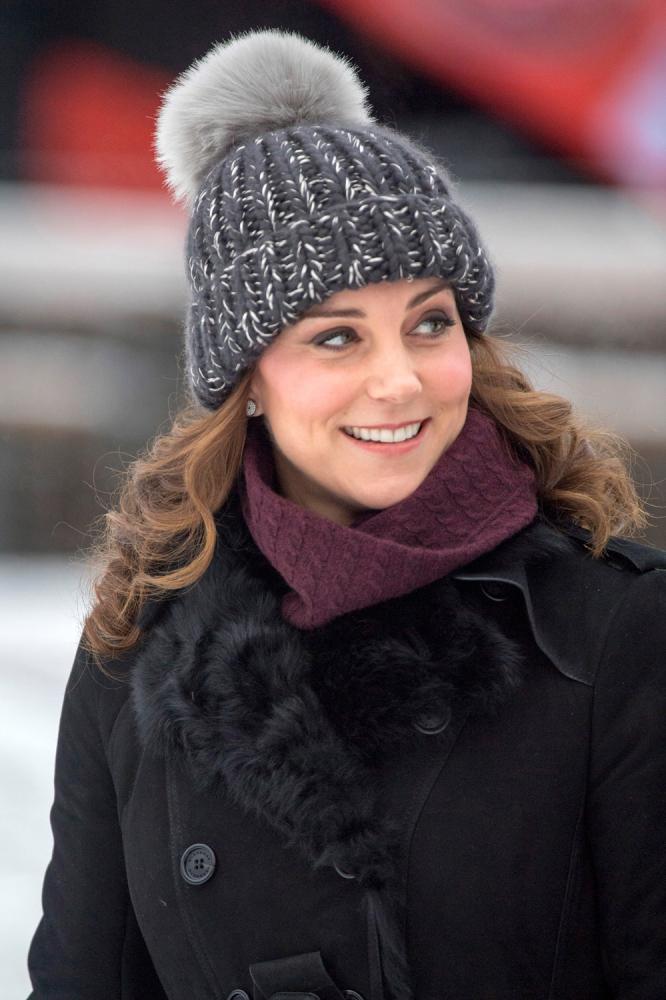 The fashion is new but the controversy is old. Here, Kate is wearing a beanie filled with fox fur to help fight against the cold. And once again, this look upset many animal rights activists all around the globe.
Kate goes retro (and not in a good way)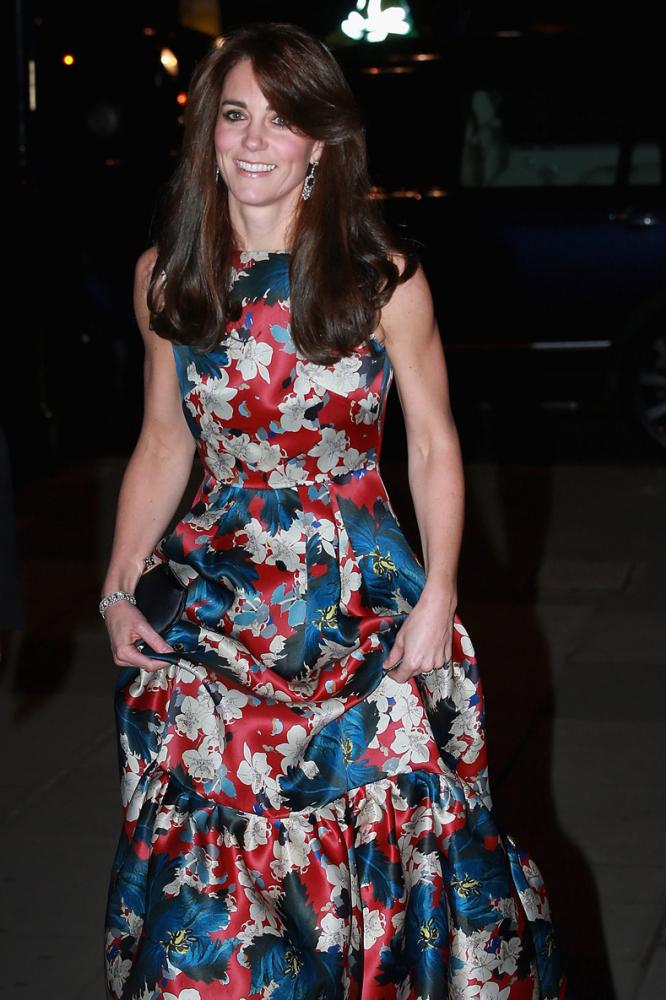 When Kate wore this Erdem dress to a dinner in 2015, it caused plenty of discussion online, and most of it wasn't positive. The general consensus was that the dress looked like a weird print from the '80s, and the fact that it looks like America: the dress didn't exactly win over fans in jolly old England.
Skipping the manicure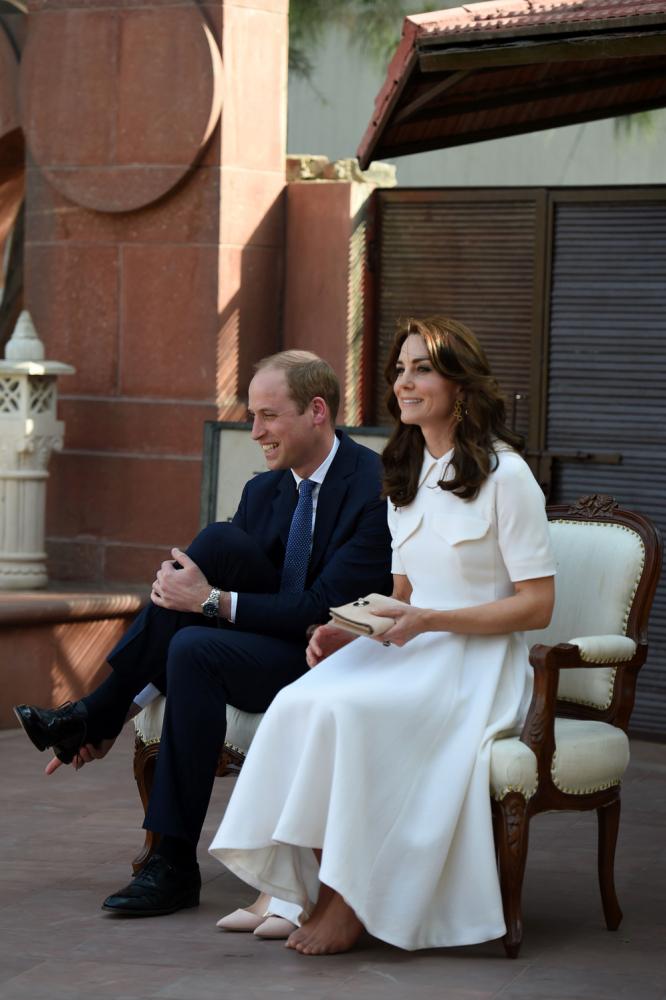 When Kate and William visited India in 2016, she followed local custom by taking off her shoes before entering the Ghandi museum Gandhi Smiriti. This revealed her feet to be unmanicured, which is not really a big deal, but it generated plenty of negative headlines back home, including headlines about bunions and clawed toes (ouch!).
RELATED: How Prince William Proposing To Kate Middleton Changed Her Relationship With Her Mother
A not-so-golden look for Kate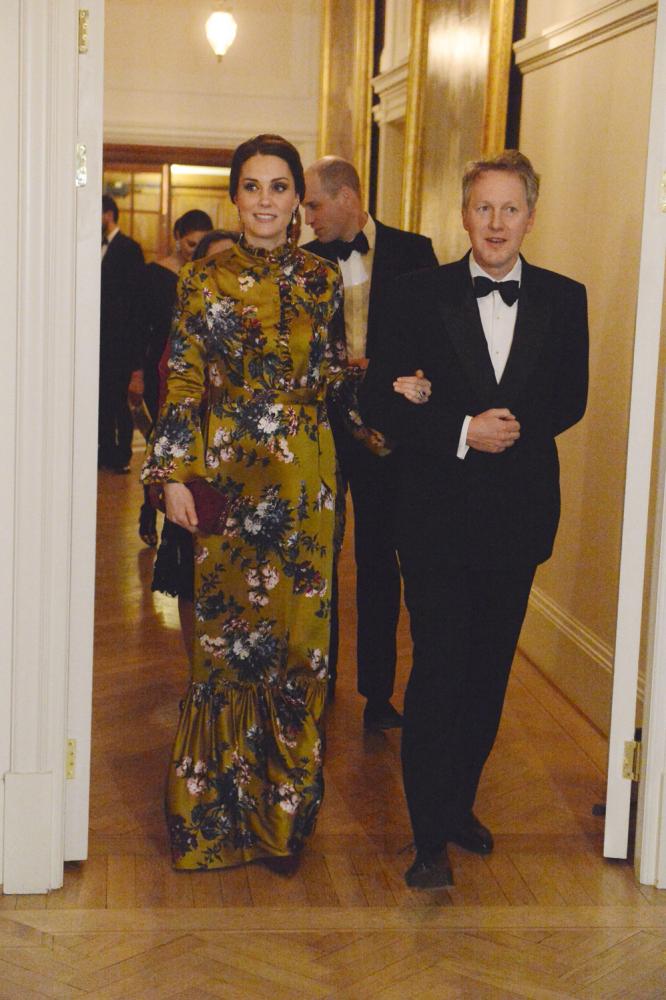 We've got to give it to Kate Middleton: she's not afraid to take some risks in the name of fashion. But when she wore this chartreuse dress to a Swedish dinner function, some dubbed it the ugliest thing she ever wore. Honestly, we might have to agree!
Is it curtains for Kate?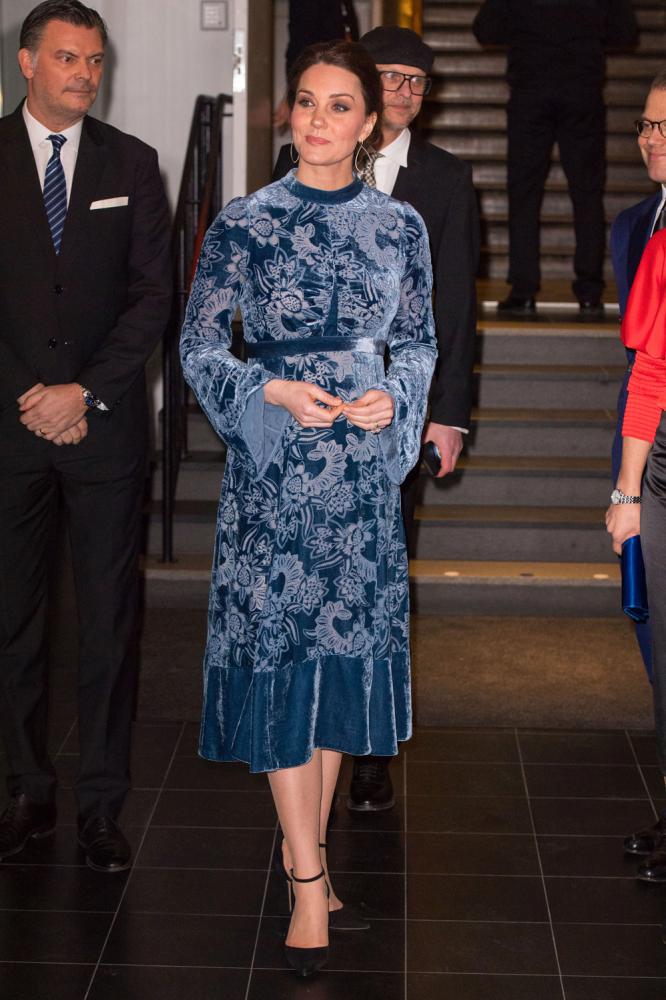 Ever buy a dress because it looked great in the store but looks awful when you try it on? That might be what happened with this Erdem gown. The print is pretty enough, but once Kate wore it, all anyone could talk about was the fact that Kate looked like she was walking around wearing household curtains as a dress!
Kate frees the shoulders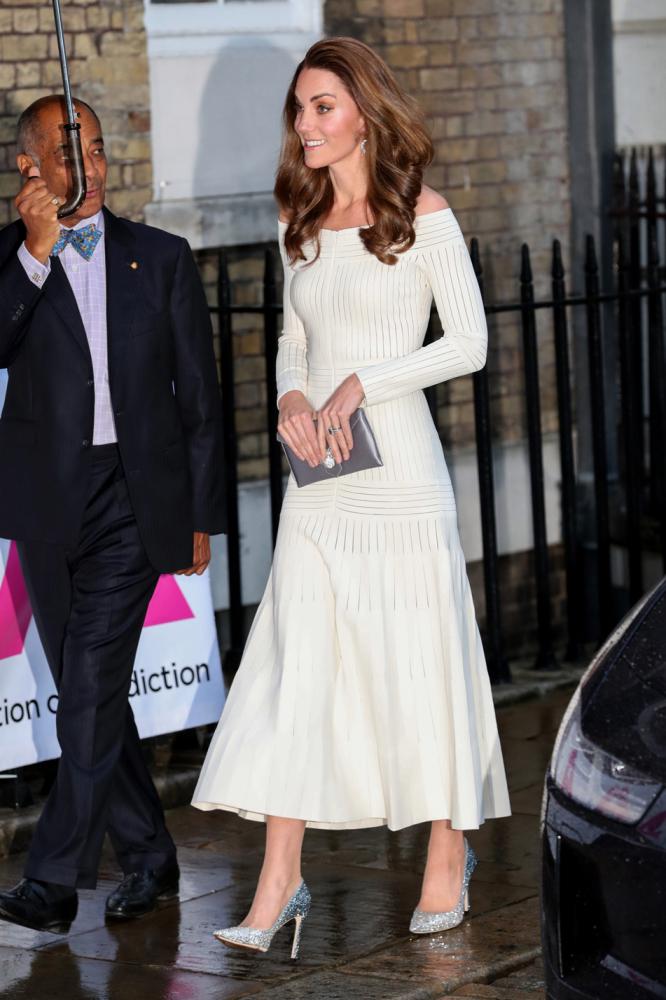 It's not very common for royals to rock an off-the-shoulder look, but Kate did just that with this dress. It's a powerful look, although some fans couldn't help but ask if she was wearing the dress backward. And you'll understand how ironic that is after you see her next dress!
Putting Gucci in reverse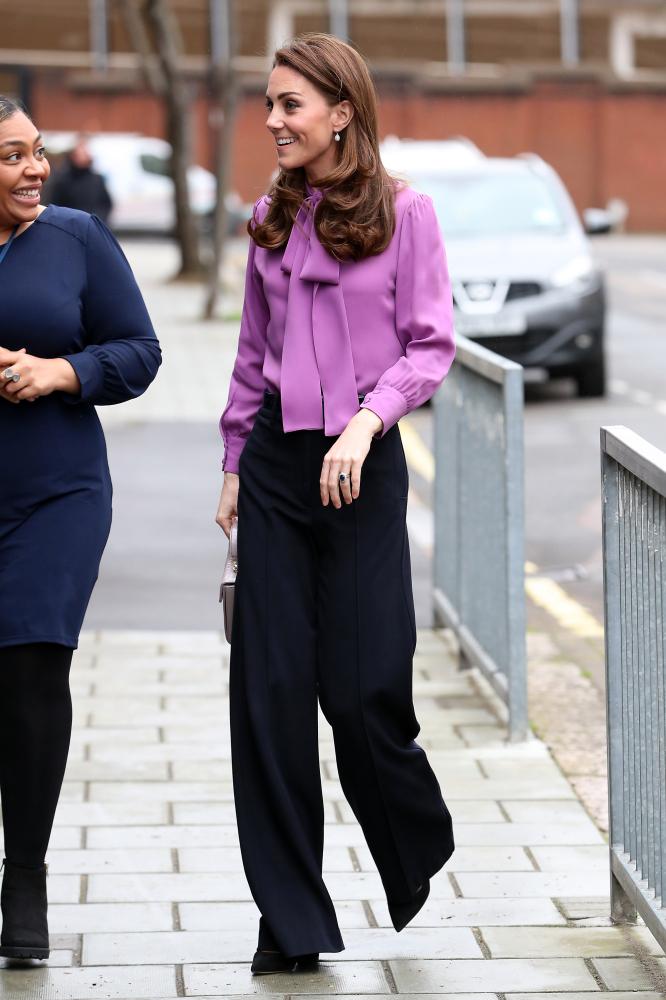 While there was speculation that Kate was wearing that last dress backwards it's an outright fact that she wore this Gucci pussy bow blouse backward in March 2019. Some fans thought she was being fashion-forward while others saw this as proof that even royals can put their clothes on the wrong way when they're in a hurry.
RELATED: How Marriage To Prince William Completely Transformed Kate Middleton's Life
Who wears short shorts? Kate wears short shorts!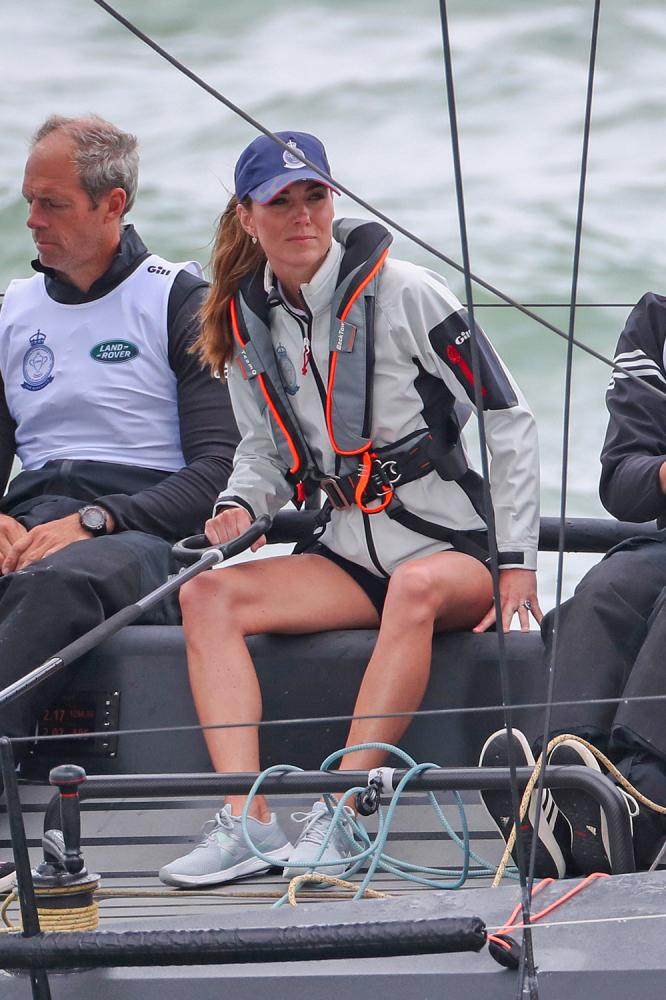 Believe it or not, the Royal Family is usually pretty strict about members wearing shorts. However, that's exactly what Kate did at the inaugural King's Cup regatta. This caused some minor controversies, but we're happy to see that Kate chose comfort over protocol!