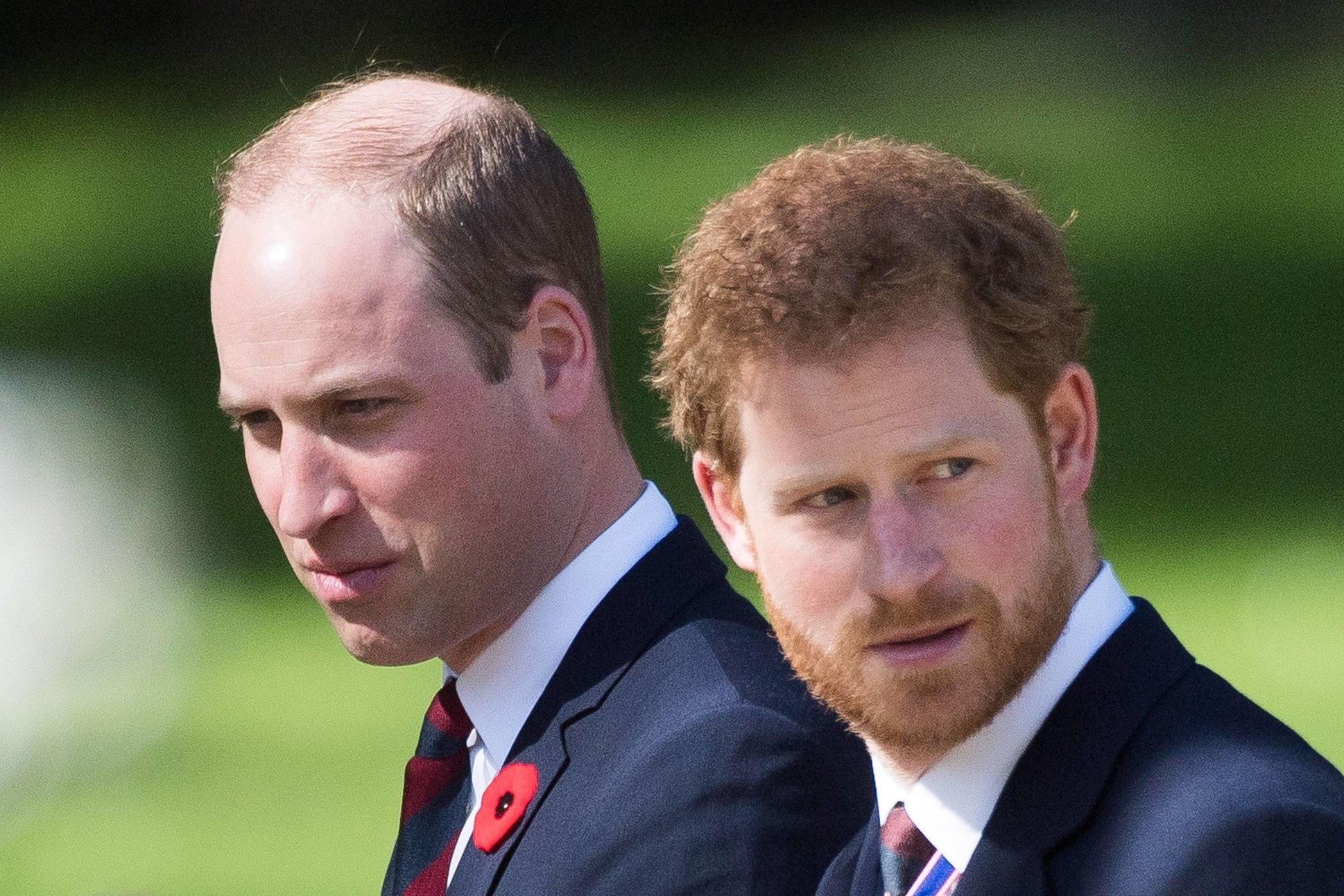 On Thursday, July 28, the 2022 Commonwealth Games began. This is the first time the Games have been played in the UK since 2014, when the event took place in Glasgow. Of course, there is one major element missing this time around: the tight-knit relationship between Prince William and Prince Harry.
Many people (ranging from tabloid newspapers to alleged royal insiders) have discussed how chilled the relationship has grown between William and Harry. Some say the rift began as soon as things got serious between Harry and Meghan Markle. Regardless of whether that is true, the brotherly love certainly cooled down when Harry and Meghan left England to settle in the U.S.
Considering that the British specialize in the "stiff upper lip," it can be difficult to tell how much the brothers' relationship has changed. But one body language examined how William and Harry interacted at the 2014 Commonwealth games to reveal just how different things have become.
A serious brotherly bond
Body language expert Judi James took a close look at how William and Harry interacted during the 2014 Games and revealed her findings to The Mirror.
As she put it, "When there are people sitting in between them, the acute, mirrored angle of lean that Harry and William perform to allow themselves to have closeness and a more intimate conversation suggests they'd be happier sitting together having playful fun."
Never a third wheel
Also present at the 2014 Commonwealth Games was Kate Middleton. Considering the rumors that Meghan would later drive William and Harry apart, you might think Kate would be a disruptive "third wheel," but that wasn't the case.
As Judi James told the Mirror, "Kate is never seen to be left out, though. This was very much a team of three and Harry often appeared to offer Kate more moments of shared, relaxed fun and laughter than William did. He is very much the animated comic here who goes out of his way to make his brother and sister-in-law laugh."
A good influence on William
Interestingly, Judi James told the Mirror that she thought Harry was effectively a good influence on his older brother. "Harry was the guy who sparkled the brightest and who made his brother less stuffy in the process."
Judging from Kate's expressions, she feels Harry was a good influence on her, too. "He made a cautiously self-aware Kate giggle and grin on a regular basis and he must have made royal duties a load more fun."
Everything changes
Part of what makes these happy images of the past so tragic is that we all know what comes next. After the brothers' apparent falling out, their body language together changed to reflect their new, much frostier relationship.
As Judi James put it to the Mirror, "Comparing Harry's demeanor here to his recent, often dour facial expressions or the haunted eyes we saw as he quit the UK after tumbling headlong out of this sibling closeness, we can also see that the benefits of the original relationship were emphatically two-or-three-way."
She went on to suggest that, based on her analysis, the typical thinking that Harry was jealous of his older brother (the future King of England) is incorrect. "With his brother and Kate, Harry was the center of what looks like doting, indulgent and even in awe attention. He speaks and he showboats to entertain and amuse and William and Kate look on with utter pleasure…. Harry appears to have been the center of attention with William and Kate: the naughty but doted on eternal teen."
According to James, William seemed content to let Harry be the star of his own one-man show… a far cry from Harry later saying he felt "trapped" in England. "While Harry stands grinning happily and with his arms folded in a relaxed, high-status gestures, William is self-diminishing, standing with his hands in the self-protective fig leaf position that allows Harry to look like the star of the show."
Regardless of how Harry and William once felt about each other, one thing seems sadly certain: there is a rift between them now, and who knows when it will mend.