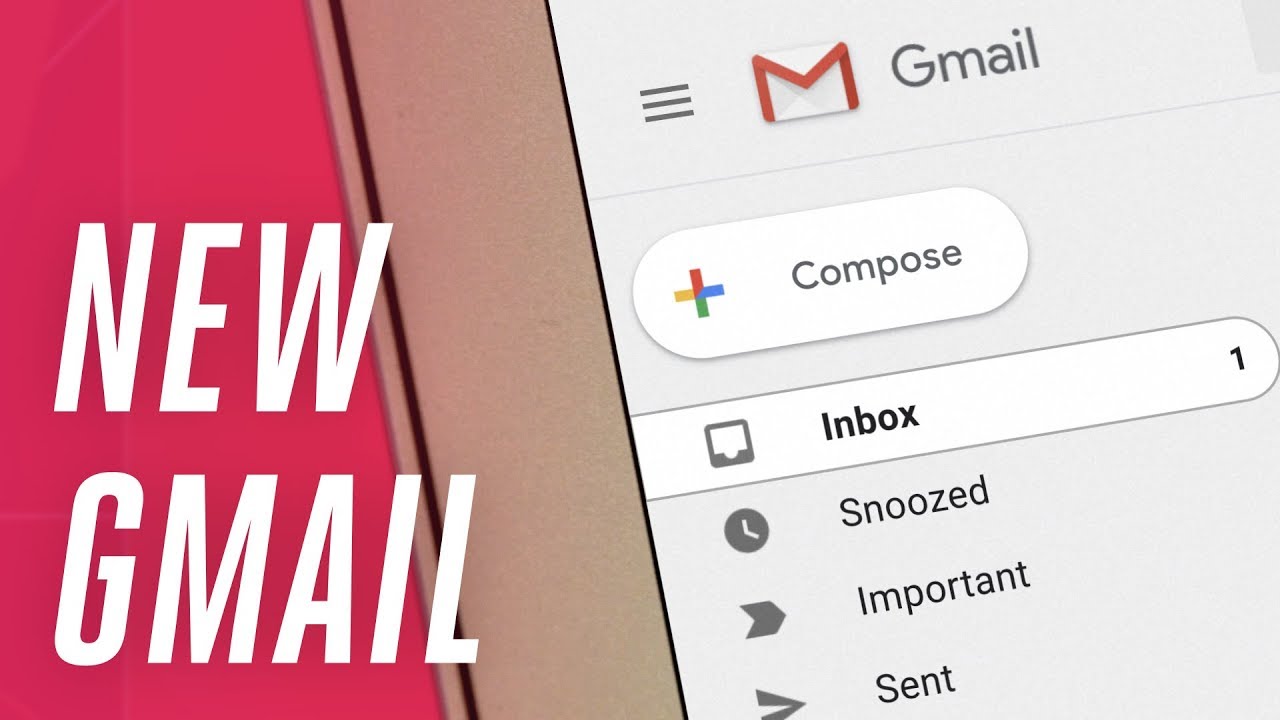 While many people have declared email "dead," Gmail knows it isn't, considering its 1.4 billion active users a month. On April 25, Gmail began rolling out a new design and updated tools to improve the user experience.
If you haven't gotten a notification to test out the new Gmail, you can set it manually but clicking the gear icon in the top right corner of Gmail's web version and then selecting "Try the new Gmail."
If you don't see the option to try the new Gmail yet, you will be able to access it soon, so keep checking.
(Next: New Gmail Features: Confidential Mode)
While there are visual changes to the new Gmail, such as new fonts and button shapes, the Gmail features and tools users are used to are still in place and the layout hasn't changed drastically.
The biggest changes lie in Gmail security. Think of all those times you've sent an email and instantly regretted it or simply wanted to rephrase or add something else.
Now you can fix that with Gmail's new feature, Confidential Mode. By working in Confidential Mode, senders can safely send sensitive information with an expiration date. You can choose a date for those Gmails to disappear. After that date, the recipient can't access expired emails anymore.
Confidential Mode will also block downloading and forwarding these messages. Your only worry will be if the recipient took a screenshot.
The dream of "Unsending" an email has become possible, as Confidential Mode can also revoke a receiver's access at any time when you find the Gmail in your sent folder and click "remove access." There's also a button to "renew access" that allows you to extend access.
Confidential Mode even increases your Gmail security by allowing you to require that recipients enter a passcode that was texted to their phone before a confidential Gmail can be read. This protects your messages from hackers and others who may have access to the recipient's account.
Another new Gmail feature allows you to give yourself more room to read mail on your screen by collapsing the left navigation bar with a simple toggle that will let you collapse it or restore it easily.
In an effort to save time, there's a new Gmail feature allowing you to deal with a email without opening it. Archive, trash, snooze, mark as unread or read, all without having to open every single piece of mail. If an attachment was sent you can now open them too, without opening that message.
Another productivity godsend in the new Gmail is Smart Reply. Let Gmail scan your incoming mail and suggest possible replies for simple questions.
Google will suggest three answers that can vary, but will be along the lines of, "Yes," "Yes, of course" or "No thanks."
This feature also allows you to add a small addition to the note before sending it. Smart Reply is also available with Gmail's iOS and Android apps.
A mini version of Google Calendar is new to the Gmail sidebar on the right side of your screen. You can track with the Tasks app on your computer and also use Google's standalone Tasks mobile app. Your to do list in Tasks will automatically sync between the app and Gmail so no matter where you are you can keep track of your goals and check them off as they are completed.
Coming soon to Gmail is Nudging and Assistive Unsubscribe. These are great tools for improved management of your Gmail. Nudging will remind you of messages you haven't interacted with and Assisted Unsubscribe will help you see which Gmails you've received that are just cluttering up your mailbox. It will help you weed them out by reminding you to unsubscribe to them.