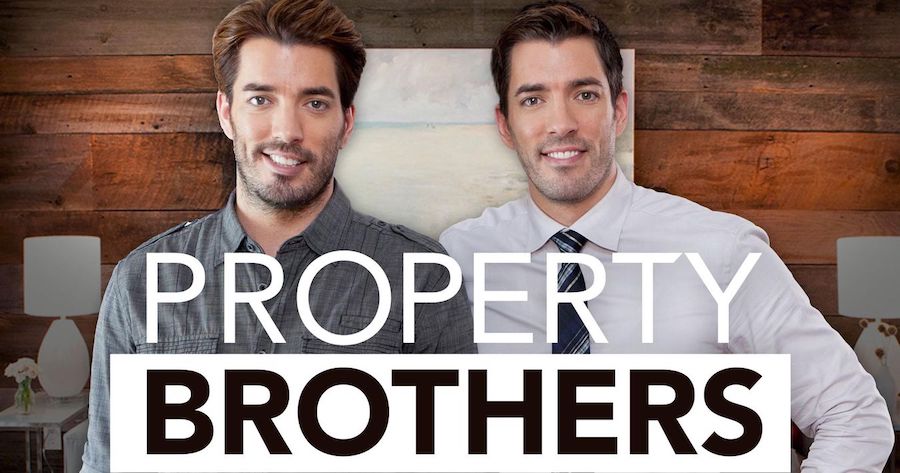 The problem with reality shows, whether they're "last one standing" competitions or "makeover" projects, is that they are unscripted. Which means that sometimes things go wrong in ways that can't be aired, or can't be spun into drama, or can't even be finished. Here are seven reality show episodes whose ending no one, not even the show's producers, could have anticipated.
Property Brothers: unaired episode, 2018
The affable Scott brothers, Jonathan and Drew, are a fixture of fix-it shows, as one brother finds flippable real estate and the other renovates it to fit the owner's budget. But in 2018 they revealed that there was one project they never completed, even though they had almost filmed the entire episode. The house had been built on a landfill, and it (and every other house in the neighborhood) had not been properly set in foundations; correction would be a pricey endeavor. But the owner had other ideas, asking that the brothers just ignore the problem and just "level it off." Not only is this illegal and unethical, it's also unsafe as all get out. The brothers did the only thing they could do at that point, which was to walk away… but that meant they couldn't use the footage already shot and the potential ratings weren't worth breaking the law over.
Bar Rescue: O Face Bar, 2014
This niche makeover show is one you either love or you hate. Bar expert Jon Taffer is America's answer to Gordon Ramsay: brash, loud, abrasive, but shockingly enough he knows his stuff. They've rescued strip clubs, tiki bars, and Vegas dives… but the one they couldn't save was a disaster called the "O Face." The owners and staff were nasty, foul-mouthed, and had no intention of doing anything other than letting someone else pay for their renovation. When Taffer revealed footage of an owner physically assaulting an employee, he pulled his Reno team, his cameras, and his money.
Bar Rescue: Second Base, 2015
How is this different from Bar Rescue's previous entry? Oh, there's a difference. Back in 2012 Jon Taffer and company rescued a bikini-infested bar called Extremes, remaking it into a sports bar with the cheeky name "Second Base." It seemed like the remade establishment was set up for success, but Taffer was called back a few years later to try and "re-rescue" the rescue after the bar had fallen once again into disrepair and disarray. As the episode goes on it becomes clear to viewers, and to Taffer, that the owner just wants another makeover without spending a penny of his own money. Taffer then changed gears and told the owner that he would be glad to remake the bar again, if the owner put down one-third of the money, which the owner refused to agree to. So, Taffer packed up his crew and his cameras and went off to save some other tavern.
Kitchen Nightmares: Amy's Baking Company, 2013
On perhaps what is the Ur-Example of shrugging and backing away from a show mid episode, this Arizona bakery has the distinction of being the one that finally flummoxed Gordon Ramsay. The kitchen wasn't a disaster, far from it: it was almost too clean. The aforementioned Amy was almost pathologically secretive about her baking recipes, leading to the suspicion that she didn't even make her own offerings, and her husband Samy stole any tips meant for the employees and threatened customers who complained about the slightest thing. Ramsay hardly got a word in edgewise with either of them, and that's saying a lot. Finally he just noped right on out of the restaurant, but still had to battle the owners through social media after the episode aired, when they charged that the show "misrepresented" them.
Megan Wants A Millionaire: unaired episodes, 2009
Megan was a contestant on VH1's "Rock of Love," a "Bachelor"-like matchmaking show, but she did not win love or anything else for that matter. However, she was so popular that the network decided to "Bachelorette" her into a spinoff, called "Megan Wants A Millionaire." Because of secrecy around the unaired episodes, the contestants were not supposed to reveal what happened on the show, including who did and did not win, but that became impossible when after three episodes had been broadcast, one of the show's contestants was charged with murdering a woman he had married after his time on the show. The suspect, Ryan Jenkins, later took his own life rather than turn himself in. It later came out that Jenkins had placed third in the competition, and Megan had dodged a literal bullet. Needless to say, the remainder of the show's unaired episodes never saw the light of day.
Koh-Lanta: cancelled season, 2013
This French version of "Survivor" had its entire 13th season cancelled when not one but two fatalities resulted from the filming of its very first episode. One death was a contestant who, after competing in a tug-of-war, complained of arm pain. Tragically, this turned out to be the precursor to cardiac arrest, and he died while being transported off the island. The other death was that of the on-site doctor, who, after learning that the man he'd been treating had died, killed himself. None of this was aired, obviously, and the season was cancelled for that year… but the following year the show was put back into production.
Eden: unaired episodes, 2017
A cross between "Survivor" and "The Real World," this British show was supposed to document 23 people trying to create a utopia in the wilds of Scotland. No one was voted off, but most of the participants quit over the year-long production. In the end, 10 people had lasted the entire series, and they came out of their self imposed exile only to discover that the show had been cancelled after just four episodes and they had been filming themselves for nothing and nobody cared.