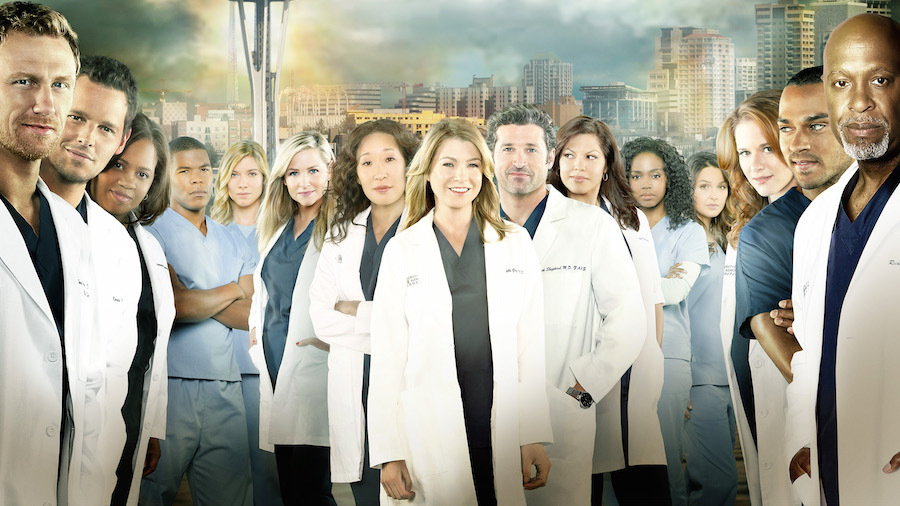 If you heard the announcement that CBS was canceling The Big Bang Theory after 12 seasons and thought, "It's about time!" then you're not alone. Many longtime fans of the show had already declared it long ago jumped the shark. Unfortunately, some amazing shows just don't know to quit while they're ahead. Here are seven long-running shows that have overstayed their welcome and need to be put of their misery (or should we say their viewers' misery).
Grey's Anatomy – 2005 (ABC)
Created by Shonda Rhimes, this once must-watch medical drama is on life support. Even though it was renewed for a 15th season, the departure of two long-running characters was not well received by fans, and after several scandals over the years with other actors during its run, it may well end with Season 16 next year. At any rate there are rumors that the writers are trying to come up with a show finale, in case they pull the plug for good after the current 15th season.
Law & Order: Special Victims Unit – 1999 (NBC)
One of several spinoffs from the original Law & Order series, and the only one still being aired, its biggest problem isn't that it's run out of stories (which it has) but that unlike other police procedures that deal with crimes like murder, theft, and terrorism, this one specializes in just one type of crime – sexual crime. And since the Law & Order format frowns on long serialized story arcs in favor of crime-of-the-week, every week you can expect to see someone getting assaulted… and while the perps are often busted, there are no good endings in these stories. After serving the viewers a sentence of 20 years, it's time this show, and the franchise, closed up shop.
The Simpsons – 1989 (Fox)
Seriously, this show hasn't just died, it's been mummified and placed in a pyramid. Back in the day it was a controversially irreverent sitcom in animated form, with a cast bigger than some metropolitan cities and a list of guest stars to rival an Academy Award after-party. Even creator Matt Groening has long written it off. At this point, one worries about the show needing to replace its original voice actors (Marcia Wallace, who voiced Bart's teacher Edna Krabappel, passed away in 2013). The Simpsons should be given a final season worthy of its status and left to the sands of time.
Supernatural – 2005 (The CW)
You may not even know this show exists, but if you do know, then you know this show has the craziest fans on television. The show about two demon hunters has not only jumped the shark, it's jumped the shark while riding another shark in front of an audience of sharks. This show is still on either because the writers actually did make a deal with the devil, or The CW network is scared to death of what the fans will do if the show gets cancelled.
South Park – 1997 (Comedy Central)
The second animated series on this list, and unfortunately not the last, South Park has survived for two reasons, first that it's on a cable network, and second that it is bound and determined to offend everyone, all the time. It is the steakhouse on the grounds of the sacred cow lot. And while it's spawned some good video games and one really brilliant movie that almost won an Academy Award, its reason for existing has devolved from "everything should be mocked" to "mocking the very act of mocking." This animated Ouroboros (the snake that eats its own tail) has almost consumed itself, and it's time for the kids to finally leave school.
Agents of S.H.I.E.L.D. – 2013 (ABC)
The flagship of Marvel Comics' television lineup has only been around six years, but it's already diverged so far from its origin in the movie series that there's no real reason for it to continue, particularly since the movie universe is about to go in another direction entirely with Avengers 4 due out in 2019. It was good while it lasted and would have made a great mini-series, but it just can't sustain a full series of episodes.
Family Guy – 1999 (Fox)
While not as long-running as either of the other two animated series on this list, it's definitely long since run out of steam. While it was yet another "shock and awe" show built around ever increasingly juvenile humor, Seth MacFarlane's creation is having the same problem as South Park, in that it's run so far out of ways to be controversial that its only reason for existence is to top itself. When it killed off a main character last year – spoiler alert, it was the dog, the only normal member of the cast – it was actually dramatic. Two episodes later he was brought back, but that doesn't mean the viewers either forgot or forgave that decision. Time for Family Guy to take the bus to Cancelledville.